Our Mission  
Emmanuel Youth Choir was born on September 22, 2018, after Father Loi Huynh, our Pastor, and Father Thong Nguyen, our Chaplain, realized the need for an English mass for the Vietnamese youth at Our Lady of La Vang church in San Jose. We celebrated the choir's first feast day on December 24, 2018. Our choir chose the name "Emmanuel", meaning "God is with Us" to remind all of us that we need God at every step of our life and with every breath that we take each day. With Him beside us and within our hearts, we can conquer any obstacles in our life. And every time we come together, we come to Him with a humble heart to thank him for everything that He has given us and we praise Him for His Greatness and His Love with songs and music.   
Our Mass Time and Practice Schedule: 
Our choir sings every Saturday at 4:00 PM at Our Lady of La Vang Church (located at 389 E Santa Clara St, San Jose, CA 95113 (corner of 9th Street and Santa Clara Street). We practice 1/2 hour before and  1/2 hour after mass. If you love to sing, play music, and/or would like to serve the Church in the Church music ministry, please come and join us in singing hymns of thanksgiving and praise to Our Lord Jesus Christ. 
"

My secret is simple: I pray"
— Mother Teresa of Calcutta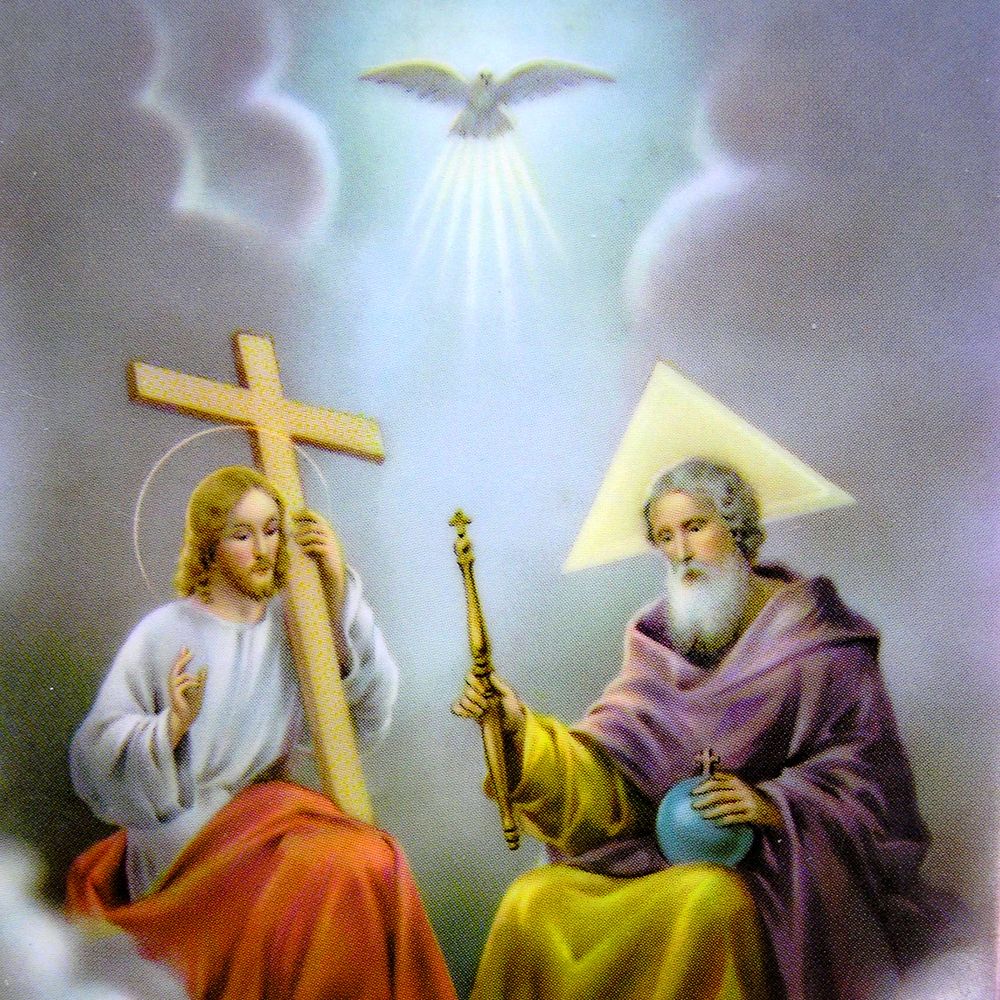 Weekly Reflection
The Solemnity of the Most Holy Trinity, Cycle A Sunday, June 4, 2023
Gospel Reading
John 3:16-18
God sent his Son into the world to save the world.
Background on the Gospel Reading
This week we return to the liturgical season of Ordinary Time. This Sunday and next, however, are designated as solemnities—special days that call our attention to central mysteries of our faith. Today on Trinity Sunday we celebrate the mystery of the Holy Trinity, one God in three persons.
Today's Gospel is from the beginning of John's Gospel. The passage we read follows Jesus' conversation with a Pharisee, Nicodemus, about what it means to be born of both water and the spirit. Nicodemus approaches Jesus at night and acknowledges Jesus as a teacher from God. Jesus tells him that only those who are born from above will see the Kingdom of God. Nicodemus misunderstands and questions how a person can be born more than once. Jesus tells Nicodemus that no one can enter the Kingdom of God without being born of water and Spirit. Jesus is essentially explaining Baptism, which we celebrate as a sacrament today. Yet Nicodemus, we are told, still does not understand what Jesus is saying. Jesus continues by testifying to the need to be born from above so that one might have eternal life.
After the dialogue with Nicodemus, the author of the Gospel offers his own explanation of Jesus' words. This is what we read in today's Gospel, John 3:16-18.
In the context of today's focus on the mystery of the Holy Trinity, the reading calls our attention to the action of God, who reveals himself in three persons: God the Father, Jesus the Son, and the Holy Spirit. God the Father, out of love for the world, sent his Son into the world in order to save it. Through the death and resurrection of the Son, we have been given the gift of the Holy Spirit. As three persons, God acts always as a God of love; he does not condemn the world but acts to save it.
The Gospel also calls attention to the response that is required of us. God's love for us calls us to respond in faith by professing our belief in God's son, Jesus, and the salvation that he has won for us. This profession of faith is a sign of the work of the Holy Spirit in our lives.