Our Mission  
Emmanuel Youth Choir was born on September 22, 2018, after Father Loi Huynh, our Pastor, and Father Thong Nguyen, our Chaplain, realized the need for an English mass for the Vietnamese youth at Our Lady of La Vang church in San Jose. We celebrated the choir's first feast day on December 24, 2018. Our choir chose the name "Emmanuel", meaning "God is with Us" to remind all of us that we need God at every step of our life and with every breath that we take each day. With Him beside us and within our hearts, we can conquer any obstacles in our life. And every time we come together, we come to Him with a humble heart to thank him for everything that He has given us and we praise Him for His Greatness and His Love with songs and music.   
Our Mass Time and Practice Schedule: 
Our choir sings every Saturday at 4:00 PM at Our Lady of La Vang Church (located at 389 E Santa Clara St, San Jose, CA 95113 (corner of 9th Street and Santa Clara Street). We practice 1/2 hour before and  1/2 hour after mass. If you love to sing, play music, and/or would like to serve the Church in the Church music ministry, please come and join us in singing hymns of thanksgiving and praise to Our Lord Jesus Christ. 
"

My secret is simple: I pray"
— Mother Teresa of Calcutta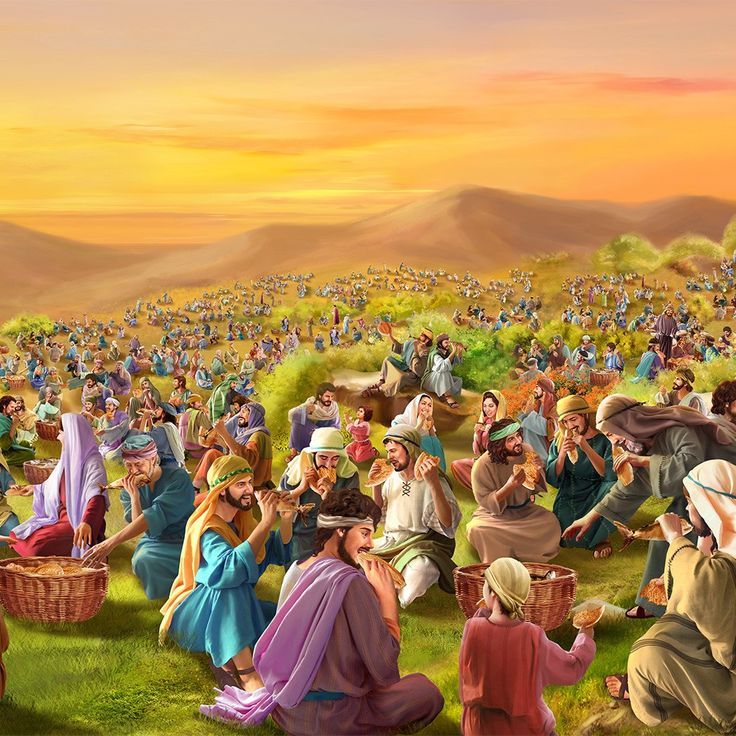 Weekly Reflection
The Solemnity of the Most Holy Body and Blood of Christ, Cycle C
19 June 2022
Gospel Reading
Luke 9:11b-17
They all ate and were satisfied.
Background on the Gospel Reading
Today, the second Sunday after Pentecost, we celebrate a second solemnity, which marks our return to Ordinary Time. Today is the Solemnity of the Most Holy Body and Blood of Christ. At one time, this day was called Corpus Christi, Latin for "the Body of Christ." In the most recent revision of the liturgy, the name for this day is expanded to be a more complete reflection of our Eucharistic theology.
The feeding of the 5,000 is the only one of Jesus' miracles to appear in all four Gospels. Luke places it between Herod's question, "Who is this about whom I hear such things?" and Peter's response to Jesus' question about who he thought Jesus was: "You are the Messiah of God." In Luke the feeding is not the result of Jesus' compassion for the crowd but is instigated by the disciples. They wanted Jesus to send the crowd away to town. Instead Jesus tells the disciples to give them some food on their own.
The passage is meant to remind us of two feedings in the Old Testament: the feeding of the Israelites in the desert and Elisha's feeding of 100 people with 20 loaves in 2 Kings 4:42-44. It is also connected to the institution of the Eucharist. As in the Last Supper accounts in Matthew, Mark, and Luke and in Paul's account in t1 Corinthians 11:23-24, Jesus takes bread, looks up to heaven, blesses the bread, breaks it, and then gives it to the disciples. In using this exact language, Luke is reminding his readers that in this miracle Jesus is doing more than feeding hungry people as God did for the Israelites and the prophet Elisha did as well. The bread he gives is his body, which he will continue to give as often as the community breaks bread in remembrance of him in the Eucharist.