Our Mission  
Emmanuel Youth Choir was born on September 22, 2018, after Father Loi Huynh, our Pastor, and Father Thong Nguyen, our Chaplain, realized the need for an English mass for the Vietnamese youth at Our Lady of La Vang church in San Jose. We celebrated the choir's first feast day on December 24, 2018. Our choir chose the name "Emmanuel", meaning "God is with Us" to remind all of us that we need God at every step of our life and with every breath that we take each day. With Him beside us and within our hearts, we can conquer any obstacles in our life. And every time we come together, we come to Him with a humble heart to thank him for everything that He has given us and we praise Him for His Greatness and His Love with songs and music.   
Our Mass Time and Practice Schedule: 
Our choir sings every Saturday at 4:00 PM at Our Lady of La Vang Church (located at 389 E Santa Clara St, San Jose, CA 95113 (corner of 9th Street and Santa Clara Street). We practice 1/2 hour before and  1/2 hour after mass. If you love to sing, play music, and/or would like to serve the Church in the Church music ministry, please come and join us in singing hymns of thanksgiving and praise to Our Lord Jesus Christ. 
"

My secret is simple: I pray"
— Mother Teresa of Calcutta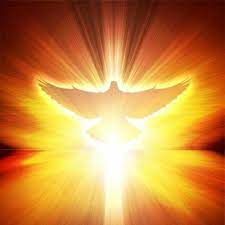 Weekly Reflection
Sixth Sunday of Easter, Cycle C
22 May 2022
Gospel Reading
John 14:23-29
Jesus promises his disciples that the Father will send the Advocate, the Holy Spirit.
Background on the Gospel Reading
This portion of John's Gospel comes near the end of the first of four chapters that make up Jesus' long farewell discourse at the Last Supper. This section of chapter 14 actually sums up the themes of the opening of the discourse: the Christian's life is not shaped by Jesus' absence but by God's abiding presence; God's presence overcomes anxiety about God's absence; and the present holds in it the seeds of a fresh future shaped by love, not fear.
These verses also contain a glimpse of some of the other themes of the farewell discourse: Jesus' relationship with the Father and the disciples' relationship to Jesus connect the disciples to the Father as well. Jesus promises to send an Advocate or intercessor who will remind the disciples of everything that Jesus taught them and bring them peace.
Jesus is preparing his disciples in advance for his absence so that they will continue to believe in him and not feel all alone after his return to the Father. After the initial excitement of his Easter appearances, Jesus will remain with his followers in a very different way throughout the centuries.
As our celebration of the Easter season is coming to an end, the liturgy reminds us that Jesus remains with us through the Holy Spirit, who teaches us everything we need to know, reminds us of all that Jesus taught, and brings us peace.
(Loyola Press Sunday Connection)